The face of a murderer......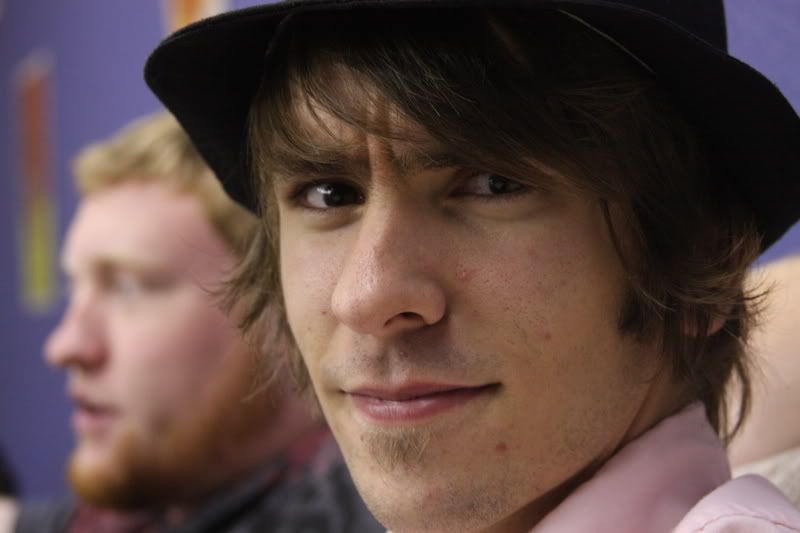 So let me set the scene...
I was leaving to Genieva's meet and Brett was staying at my house until he had to go to work. Two valentines days ago Brett bought me a love fish and we named him Shampu. The deal was: I would host the fish and love the fish and brett would clean the bowl. So before I walked out the door I asked him if he could clean the fish bowl before work.
The fish lives here: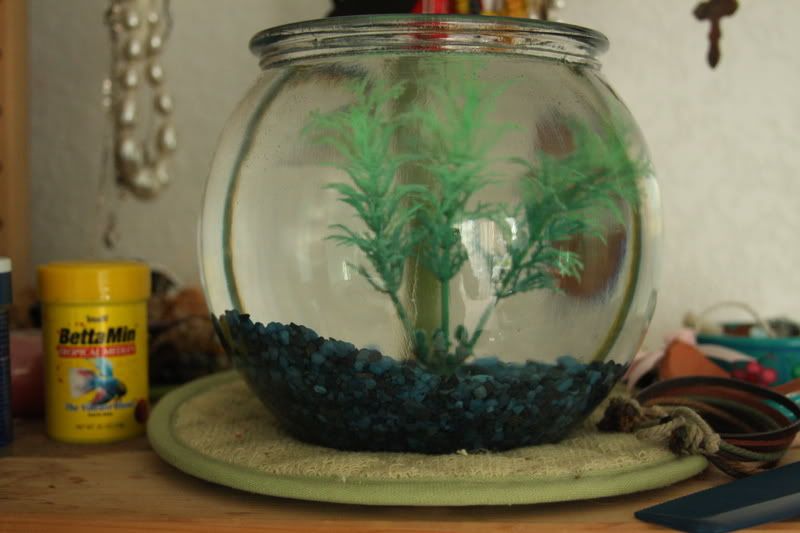 and the bowl is placed here: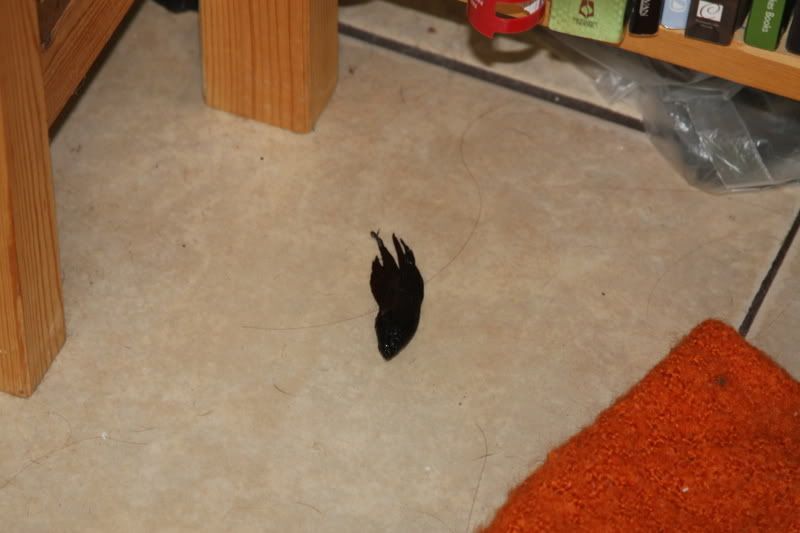 After thinking it was my feather earring and realizing it was our fish I freaked out and found someone else in the house to take care of the situation.

We originally named this fish Shamu because of its jumping abilities. I would often hear it splash as it jumped up and dove back into its bowl. Madison thought Shamu's name was Shampu and so it stuck. Knowing this fish's jumping talent Brett filled the bowl to the brim and apparently Shampu was so excited for a clean bowl he went into a jumping frenzy and...

Shampu the love fish:
2/14/07-8/29/08