We're all moved in.. It was totally wierd at first but we got used to it pretty quickly. So far we haven't found any major quirks about living with each other (like everyone said we would). But I think that's because this is both of our first times out of our parents house and we're deciding together how we like everything to be. Although I did learn that all of B's shirts have to be washed inside out and hung to dry! Who does that?! I get the inside out thing for printed shirts but all of them hung to dry?! I told him I'll do it but I just can't guarantee I'll be doing that until the day we die.. haha! Everything has pretty much found a place in our little love nest. My next project is decorating. The walls and windows are all bare and it's driving me crazy.
Mom showed me the ropes of grocery shopping.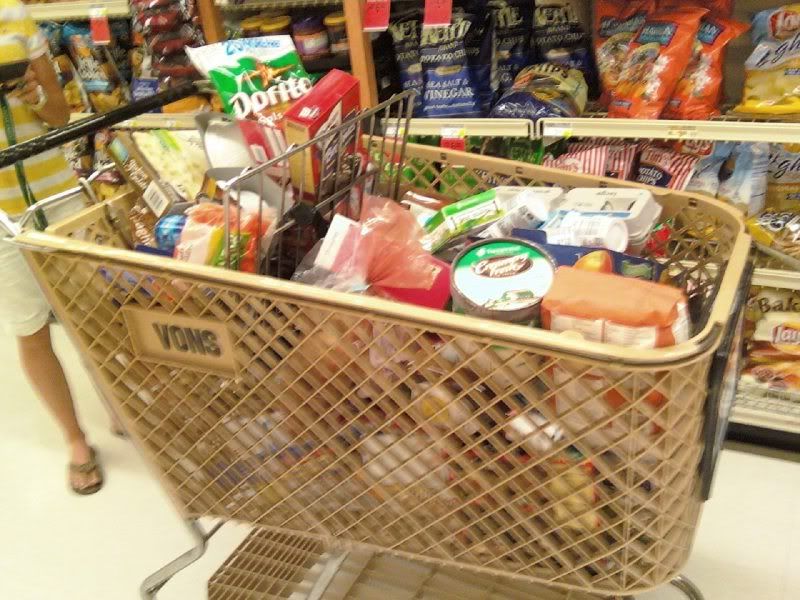 Everything in my fridge is so much smaller than the sizes I'm used to my Mom buying for our big family. It's wierd.
I came home from a long day at work and B had candles lit, the table set, and was working hard on delicious homemade barbecue pizzas (his specialty). He's going to spoil me!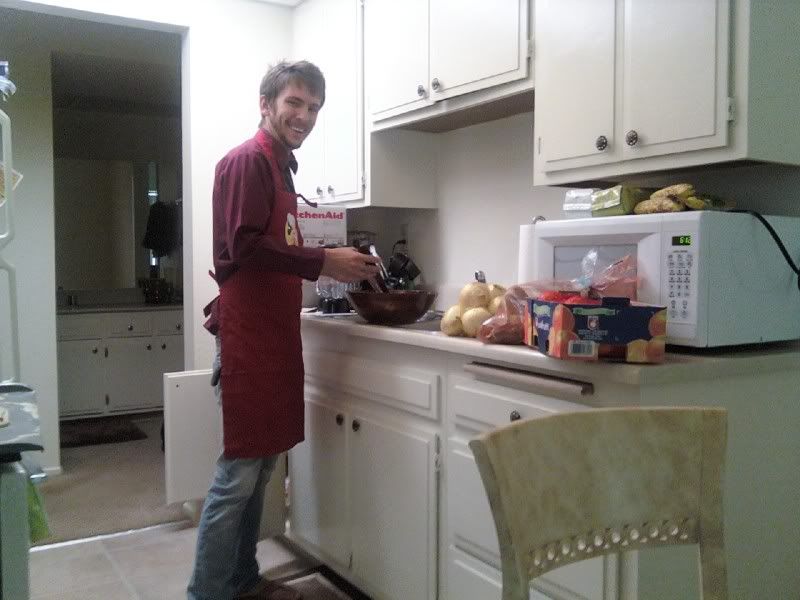 That's what's going on at Casa Pepin right now.
The adventures and memories just get crazier and sweeter everyday.
Updates are sure to come!