What a good weekend.

We went to our old high schools homecoming football game. Lauren, four years out of high school, went to her first homecoming game! We had fun teaching her the ways of high school football.. the cheerleaders, the band, colorguard haha!
We had so much fun watching fireworks, seeing the new blue field, and we won too!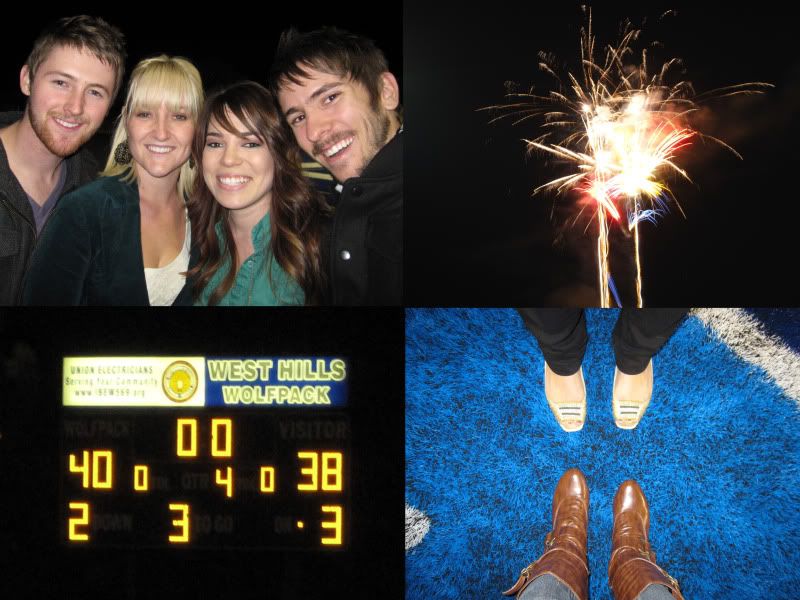 We also saw
Phil Wickham
. He sang a lot of songs from his awesome new album Heaven and Earth.
Good times, good friends, lots of laughs this weekend!