Santorini was a little bit closer to the Greece I had dreamt of. White buildings, blue roofs, gorgeous water, donkeys, and feta. Lots of feta.
We took an overnight ferry from Athens to Santorini and Brett being the gentleman he is booked me a bed in a cabin with 3 other girls and him the cheap airplane seat on the deck. What a guy:)
We docked and took a bus to our little town, Fira. We checked in, dropped our bags, and began the grueling search for food. Finding food on your first day in a new place is always the hardest. We hadn't eaten breakfast and were super hungry... which also means I was super grouchy:/ We decided on a cafe and Brett got a Greek salad and I ordered a bowl of "yoghurt" with honey and walnuts. This bowl of yogurt was no doubt one of my favorite food experiences. So good that we went to the market and bought everything to recreate it at our hotel room for breakfast the next few days. If you haven't tried Greek yogurt do it! It's nothing like American yogurt.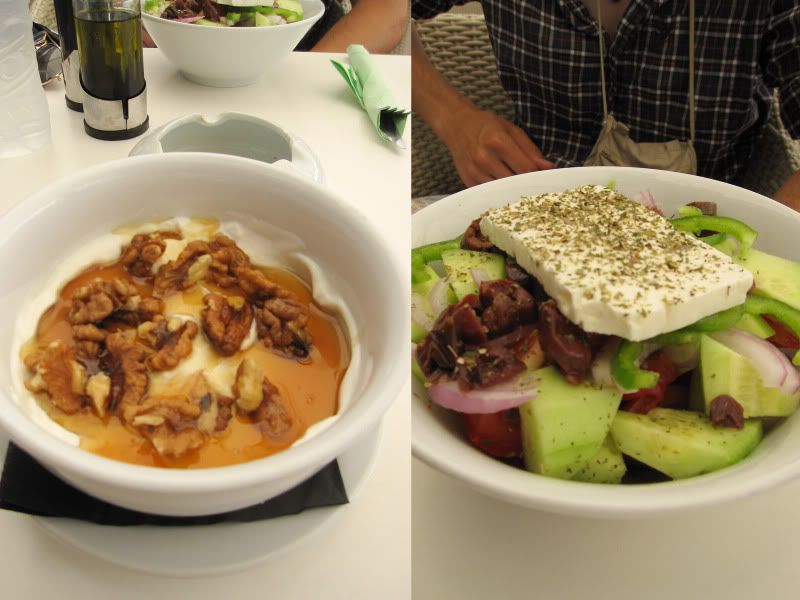 After eating we did a little research and made a plan for the rest of the afternoon. We decided to go visit the old port at the bottom of the cliffs our town was built on. We read all kinds of warnings about how steep it is and how difficult the 579 slippery steps were but we wanted to do it anyway! If you don't want to walk you can take a lift or ride a donkey. We decided to walk down and choose which way we wanted up once we got to the bottom. We explored the port and marveled at the clear blue water. When it was time to go up we decided a donkey would make for the best memory and adventure and at 5 euro each we couldn't say no. So off we went on donkeys. Slipping, sliding, coming dangerously close to cliff edges, running in to other donkeys and groups of people... Yes, we definitely got the adventure we wanted:)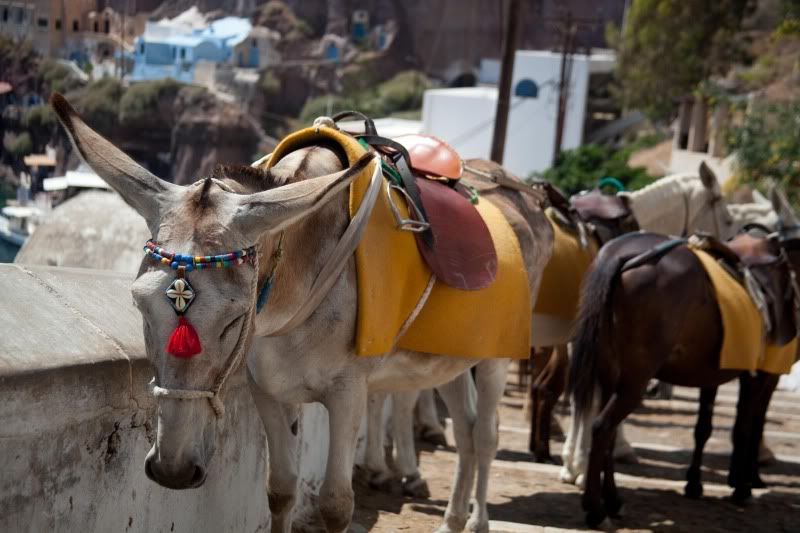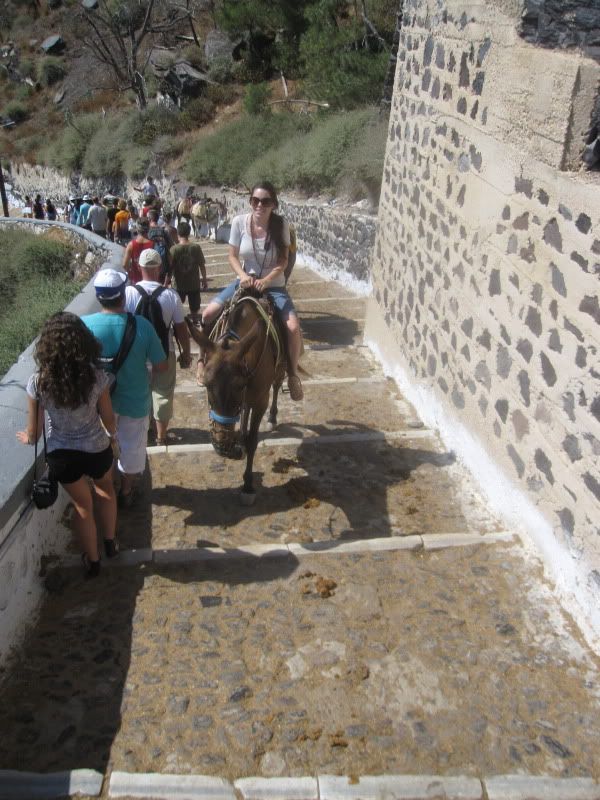 We spent some time exploring the rest of Fira before we hopped on a bus over to Oia to end the day watching one of their world famous sunsets.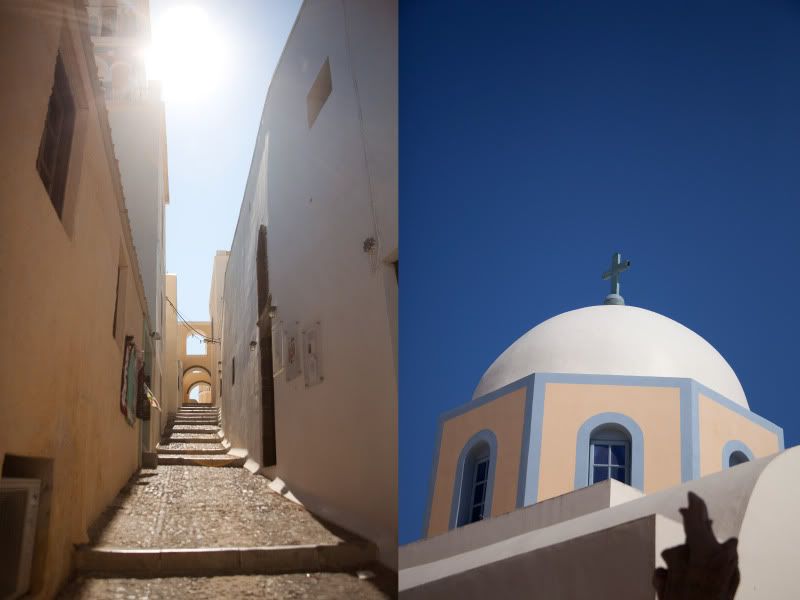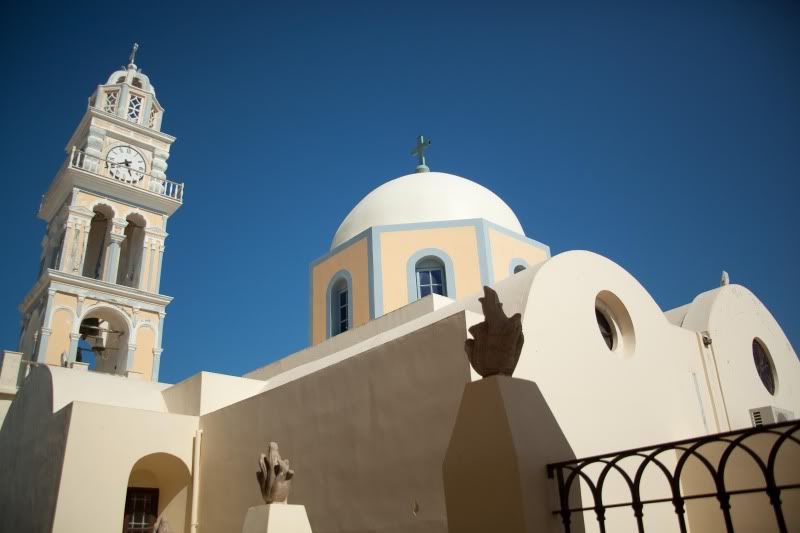 That is one lucky stray dog!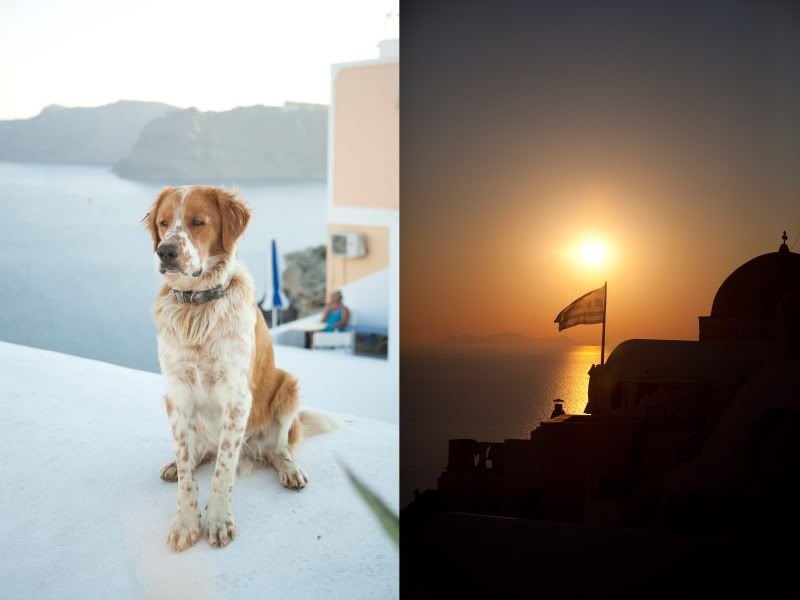 We definitely had a bit of a language barrier in Greece. It was only frustrating when you didn't know what food you were ordering! P.S. Look at that patio on the right. JEALOUS.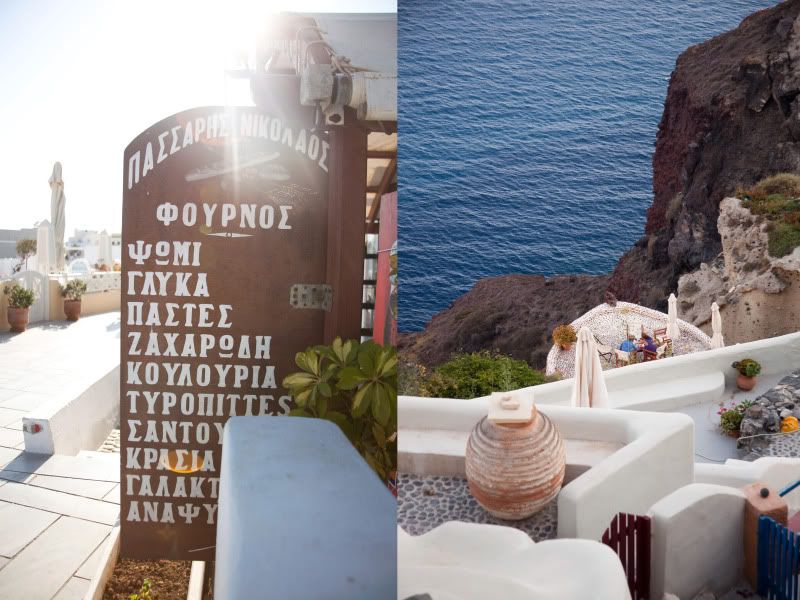 Another stray... Greece is covered in stray dogs and I loved it!! Every one we met was friendly and most of them have collars but none of them have owners. It was so funny to see them scattered about staring out at the ocean.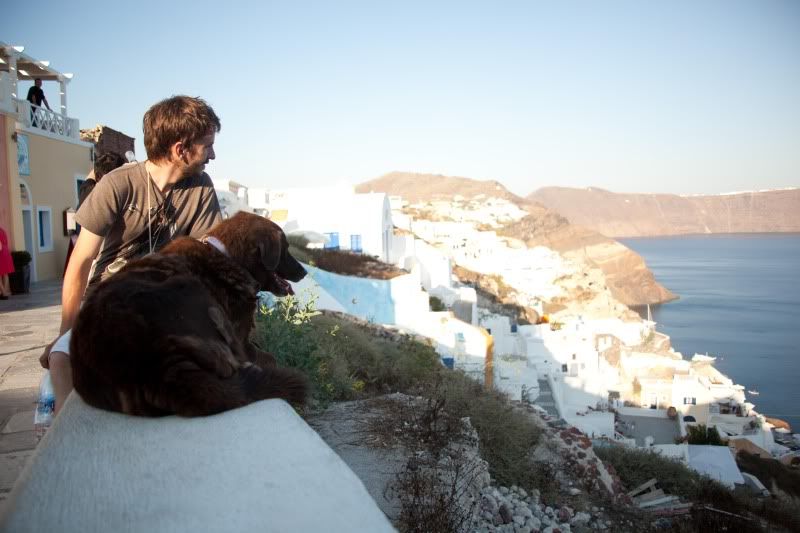 And some of them were doing other things... tell me what doesn't belong in this picture
The next morning we slept in then drooled over our yogurt breakfast. Our favorite thing about Santorini was the lack of site seeing. Site seeing is absolutely awesome but aimlessly exploring is a thousand times better. We rented a questionably safe ATV for 15 euro grabbed 2 extremely dented old helmets and hit the road! Santorini is a small, skinny, steep island that is really the lip of a volcano. You can stand in the middle and see ocean on both sides of you. We couldn't get lost so we just drove taking whatever turns we wanted... And getting sunburned. If anyone knows me they know my disdain for sun burns and excessive sun exposure in general. I sunscreened 3 times and still came out a lobster! That Greek sun is unforgiving of my vampire skin.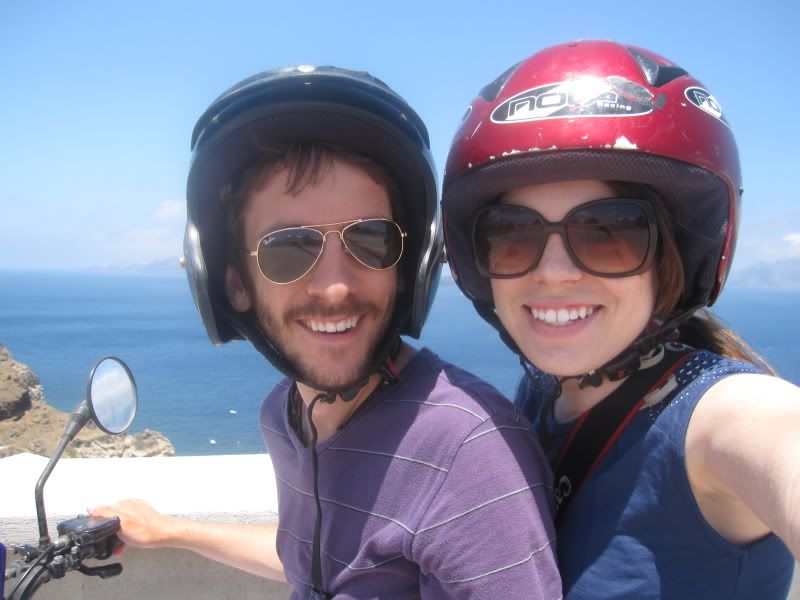 We found some black sand beaches.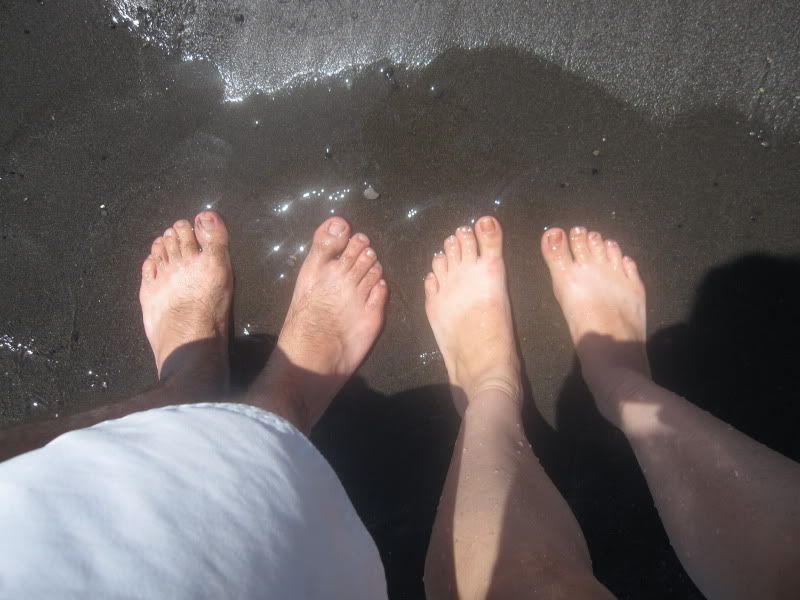 We found a little beach town with cheap gyros served right on the sand. Where else can you get a meal for two so close to the water I could've thrown my pita in it... for 4 euro?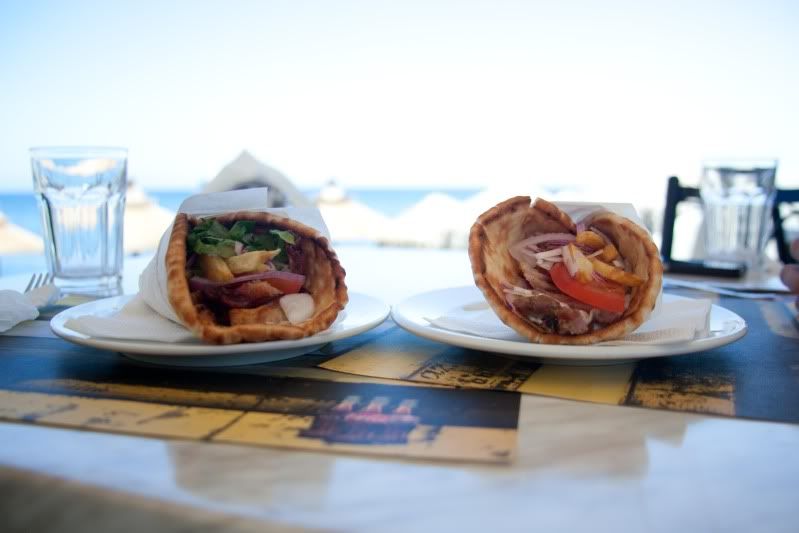 We stopped to take in the views.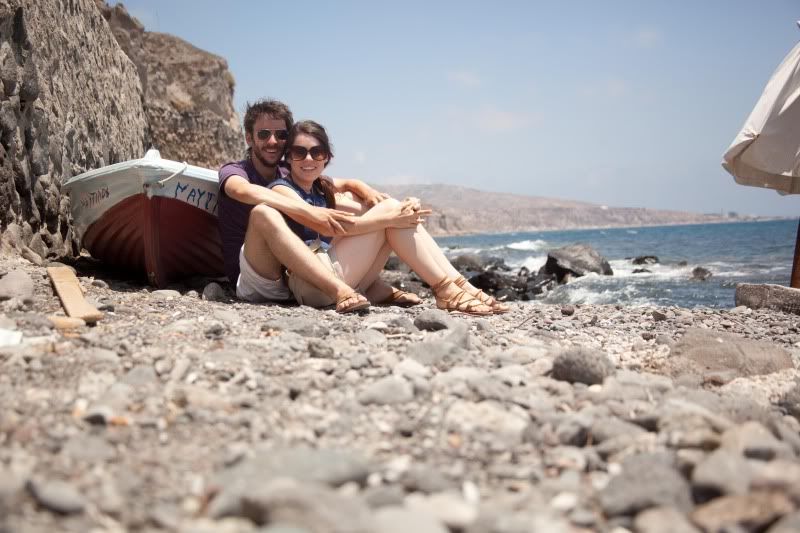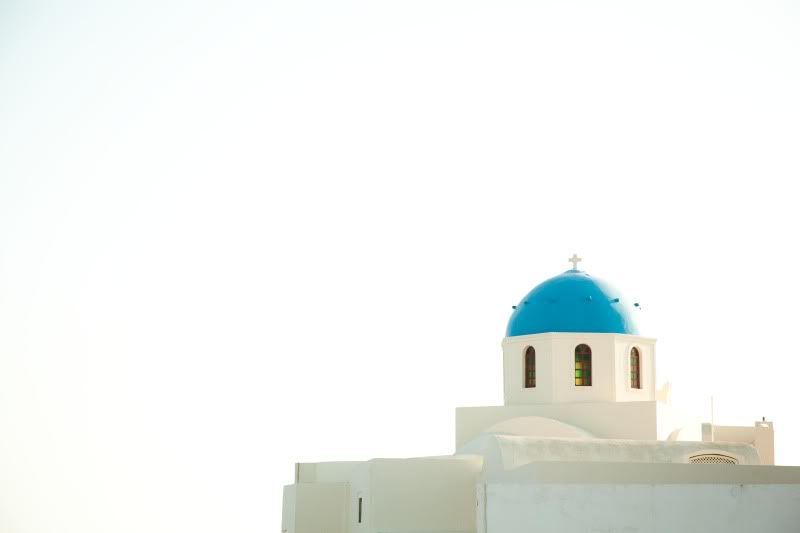 And we headed to Oia again for another sunset and some more exploring of the alleys. Oia is absolutely beautiful. I've decided that the Greek islands or Italy would be the best honeymoon. The perfect balance of relaxation and things to do. Someone better do it!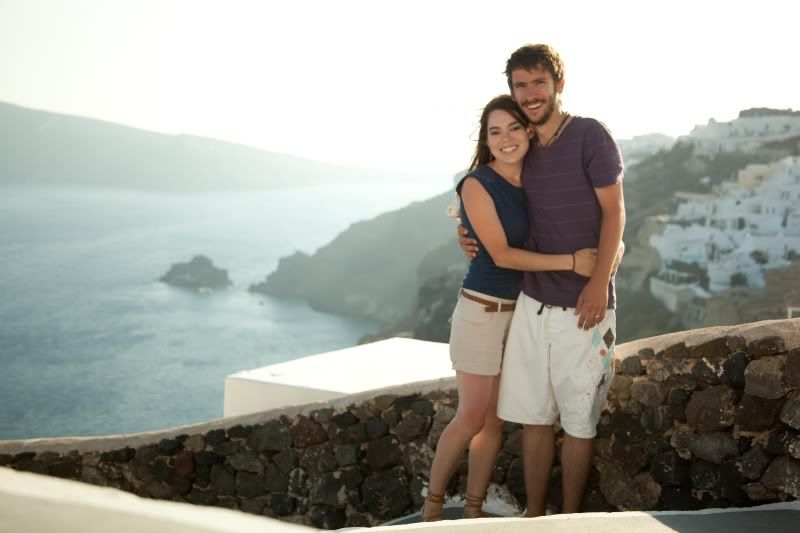 It truly was the perfect day.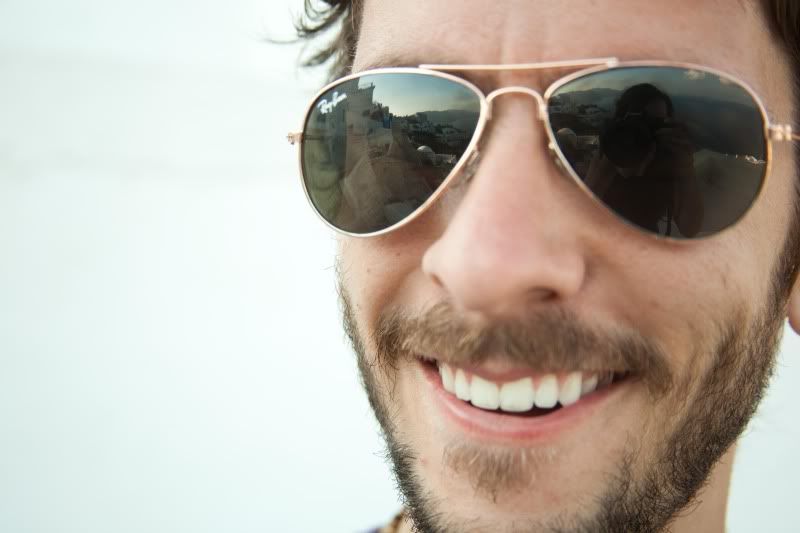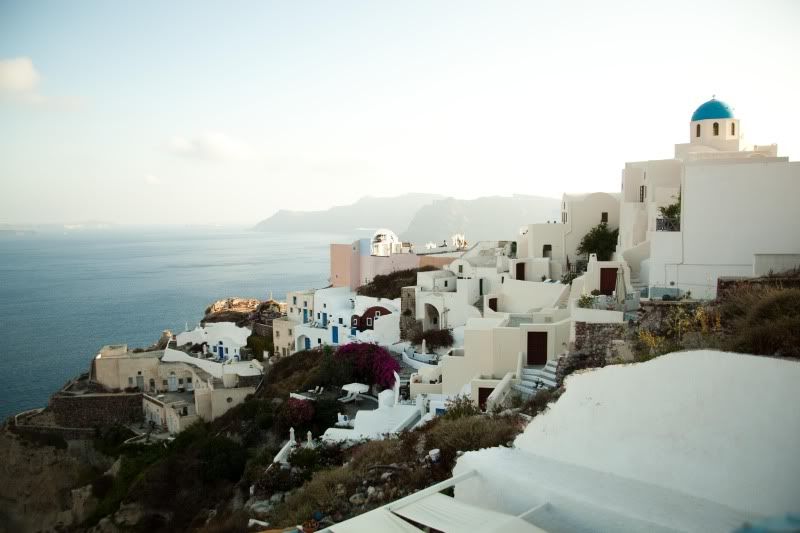 I did a little driving too:)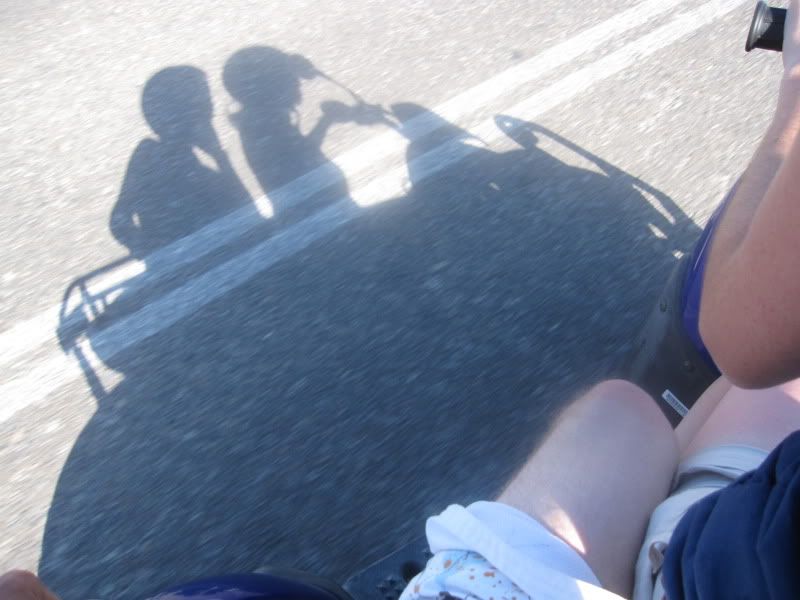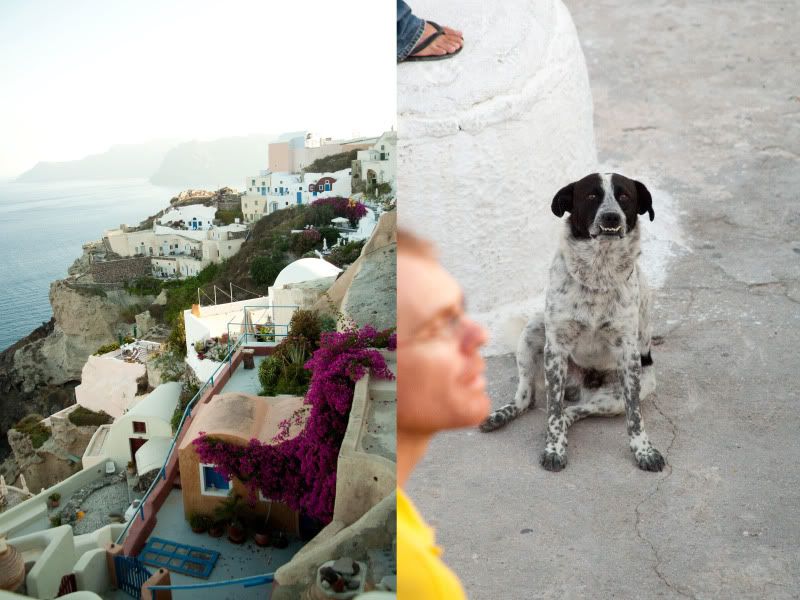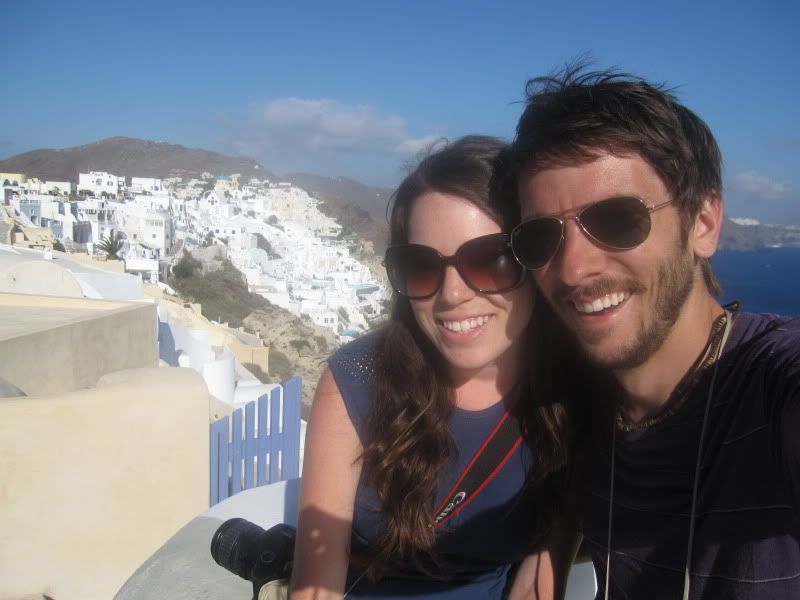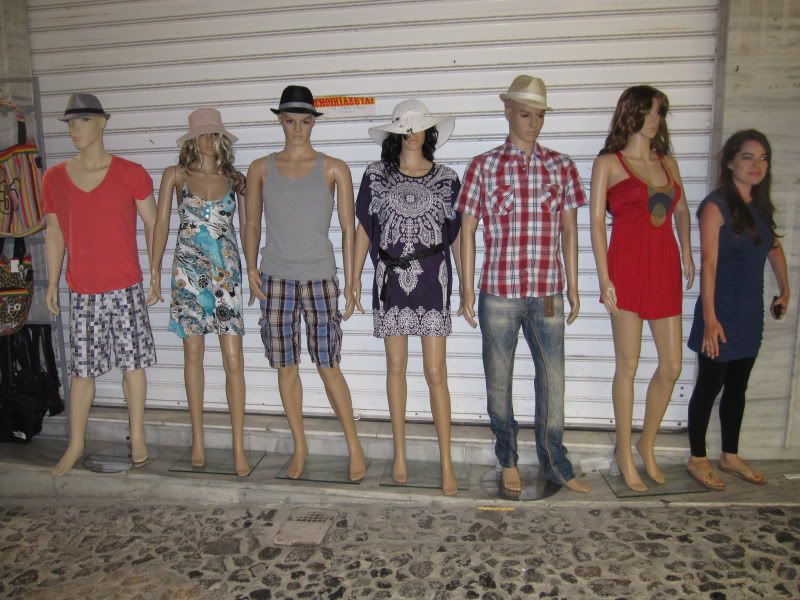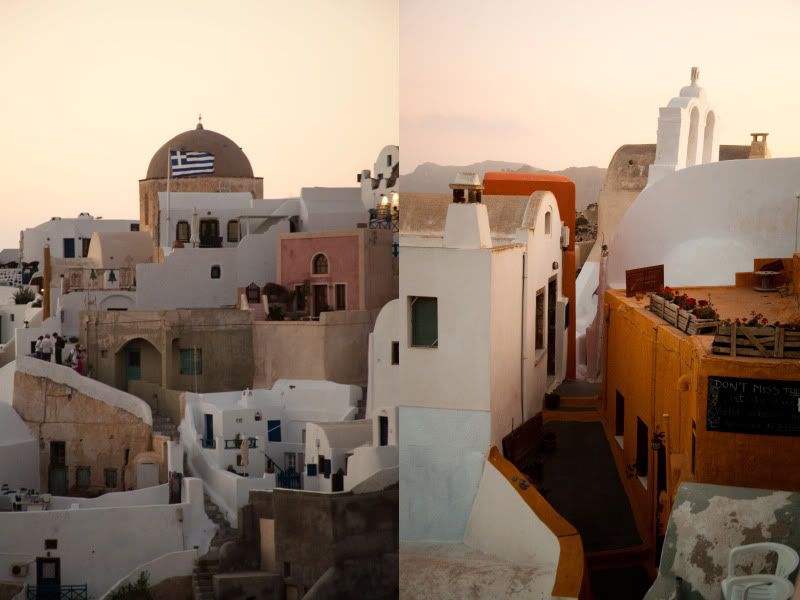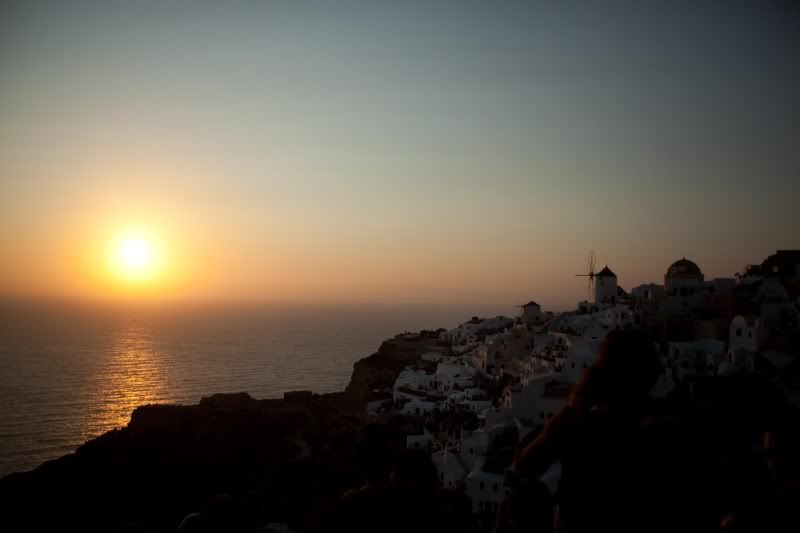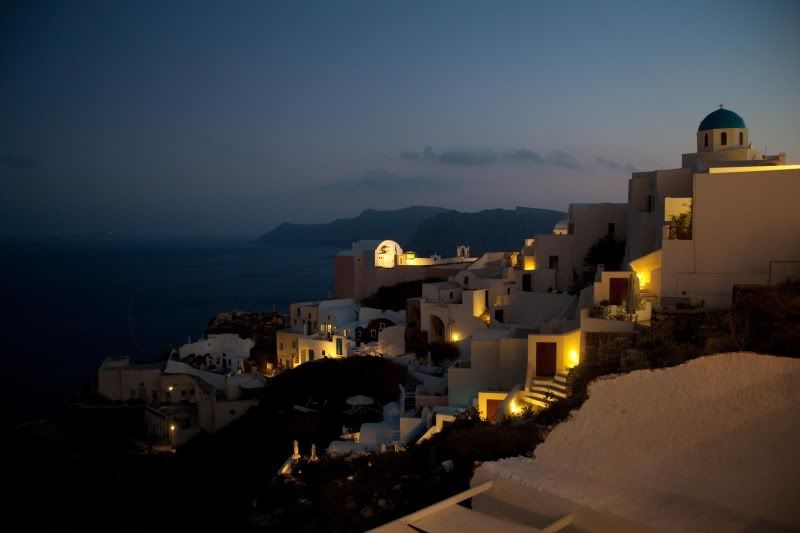 __________________________


.....and then it was time to leave and the real adventure began. The ride home from Oia is on a winding, steep, unlit skinny road. It would've been scary enough alone and then the headlights on our ATV wouldn't turn on. We panicked. We got a stern speaking to by a Greek cop. I was freaking out and Brett was trying to stay calm. "This is how people die Brett!!" "We're going to be on one of those we shouldn't be alive shows." "We're going to get hit by on coming cars". "What if we drive off the edge." "We need to pray." "We need a plan."
So we made a plan. Brett drove the whole way carefully with our left blinker on to light up the road and I waved the video light on my iPhone to try and catch the attention of other drivers. People must've thought we were so stupid haha. Once we turned the corner in to our town we both breathed for the first time and laughed about what just happened. It was the scariest part of our trip for sure!
... Oh by the way, did you know that if you turn the key to the third notch on an ATV the lights become functional? We didn't.
Brett's birthday in Venice is coming soon!!!