I have always had this unexplainable desire to see Boston. No one I know had been there, it hadn't been in any of my favorite movies, I hadn't read about it somewhere... I have no idea why I have always wanted to see it so bad but, still, I did.
We were already on the east coast and already in adventuring mode so we figured we may as well add it to the itinerary. How could we not when the 4 hour bus ride only cost $11?! I am so glad we did. I had an idea of what I thought Boston would be like (from my own head). It was both similar to what I imagined yet completely different at the same time.
Due to some flight complications we weren't sure how many days we were going to have there. We knew it could be anywhere from less than 1 to 3 so we treated our first day as our only and did what we were most excited about at the beginning. We started with The Freedom Trail. The Freedom Trail is a 2.5 hour walk (Or more depending on how nerdy you are. We are very nerdy and like to read about and discuss each stop). It is a walk that takes you through all of the major historic sites in one organized and scenic fashion.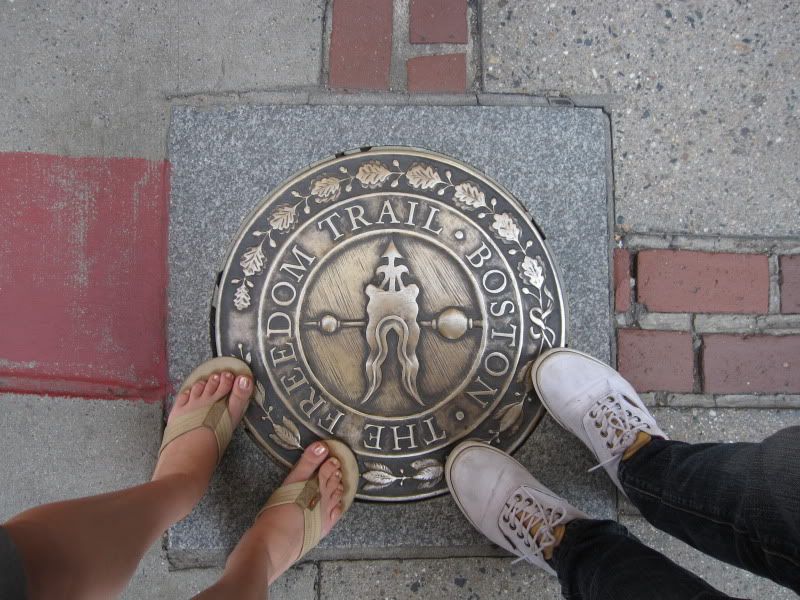 I know we just came from some of the most ancient sites in the world but I was still blown away by the vast amount of history in Boston. There is something historic or fundamental to the building of our country on every corner! Stuff I had only heard about in childhood history books came to life and had so much more meaning.
First we had to replenish our strength so we stopped in at a restaurant we read about and grabbed some Boston Cream Pie, of course. we enjoyed reading about the history of the place as we ate that delicious thing. Famous authors had written novels there, writers had written plays there, Malcom X bussed tables there, JFK proposed there, JFK had his bachelor party there, JFK announced his candidacy there. The list goes on. After our pie we snuck up to the top floor of the hotel, per the suggestion of our waiter, where found the mirror. This is the mirror from Charles Dickens room where he worked on A Christmas Carol. Supposedly if you stare in to it long enough you can see his ghost;)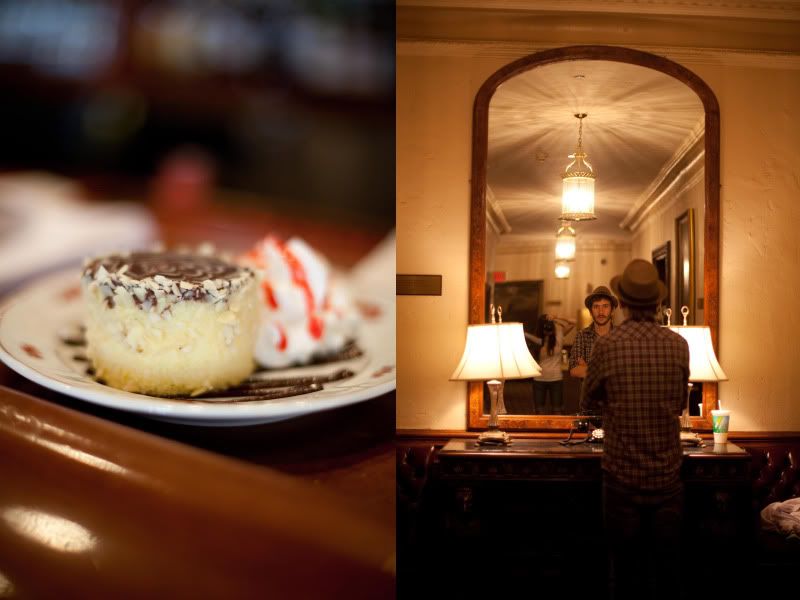 After our pie we headed to the cemetery where we saw the graves of a few American heroes.
Legend has it that Elizabeth Pain's grave marker was the inspiration for Nathaniel Hawthorne's, Scarlet Letter. He frequented this cemetery often. Brett and I love visiting cemetery's, especially while we're traveling, so we thought Nathaniel got some cool points for that. Also, in the picture on the right, notice the old smack dab in the middle of the new! So neat.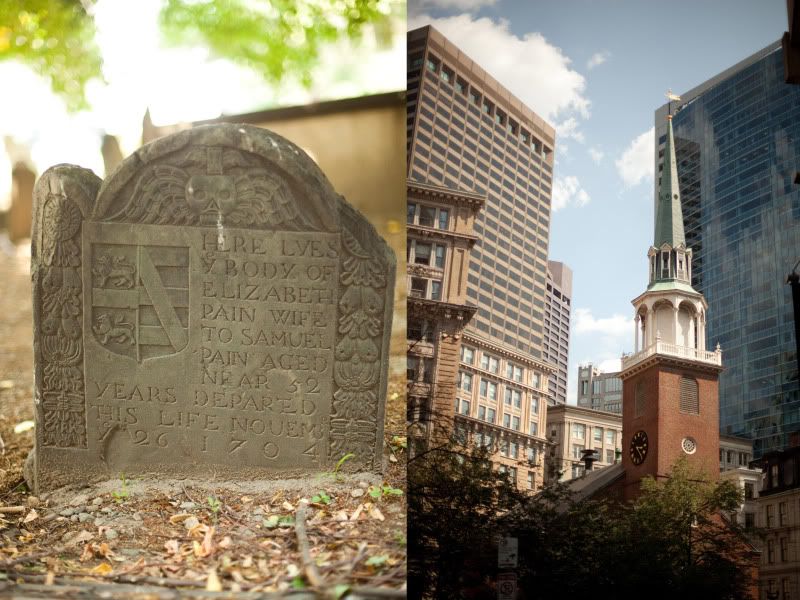 After visiting the site of the Boston Massacre and a few other famous spots we stopped near Paul Revere's house for some of Mike's Pastry's famous cannolis.
HOLY CANNOLI!!! I thought I had had a cannoli... until I ate one here. These things are so delicious. We each got one and could barely finish them. If you go to Boston and don't eat a cannoli here then shame on you! These are the real deal.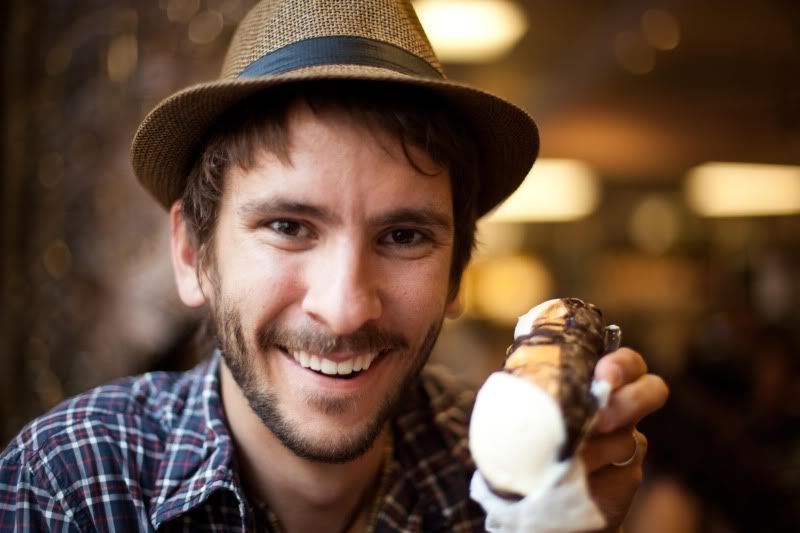 Next stop, a famous statue of Paul Revere (he's kinda a big deal here... obviously). And we also stopped at the church where the famous lanterns were lit to warn that the British were coming on the night of Paul's midnight ride. CRAZY. This stuff just blows me away.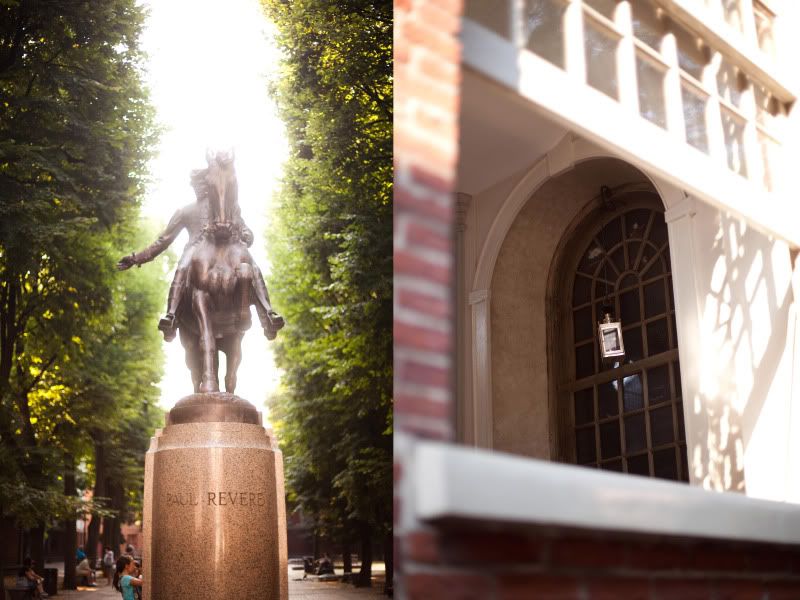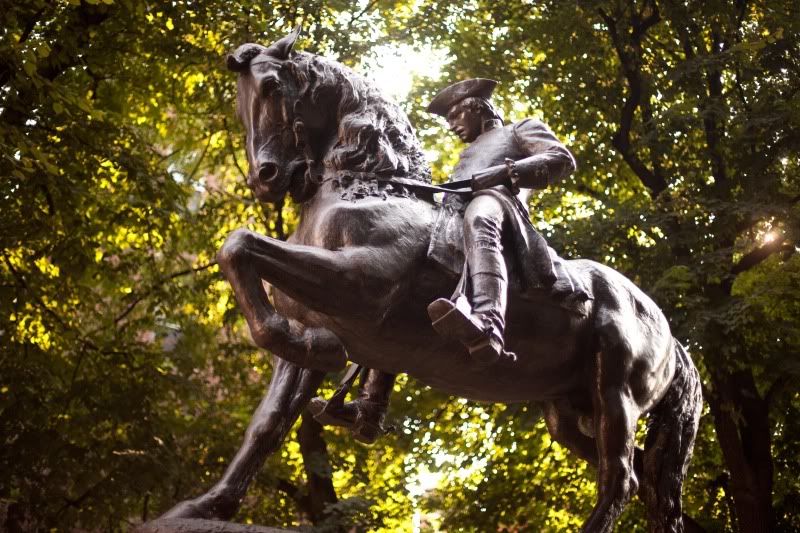 We took a short walk over the river and saw the USS Constitution (I've never been so excited about a ship). We finished The Freedom Trail at the location of The Battle of Bunker Hill. We sat on a bench as I read about the battle and were filled with such pride for our country and thankfulness for our brave forefather's.
After we left the hill it was time to find somewhere to sleep for the night. We had gotten news that we would definitely be here one more day so we needed a place to stay. We found a hostel with empty beds so we made our way there. Gross. This place was nasty. That was our only American hostel experience and it was not a good one. Everything felt dirty and it was HOT inside. I always tend to be cold and enjoy a nice warm room. This room was a sauna with no fan or airflow of any sort. I considered sleeping outside on the side of the freeway.
Up until our last day in Boston I was totally
not
ready to go home. I wasn't upset about going home but I just didn't have the feeling that I needed to get there yet. That all changed when we woke up in that gross hostel on our last morning. We were hot, we were in dirty beds, we didn't know when we were going home, and we were even possibly stuck there another night. Something clicked and I wanted to go home BAD. We had our carry-ons with us and wanted to get to the airport early to try and get an early flight out so we decided to take our last morning in Boston slow. We visited Cheers, we walked the beautifully bricked Beacon Street, and we sat on a park bench under gorgeous trees for a few hours while we remembered all of the wonderful things we had done and seen in the past weeks. It was truly wonderful.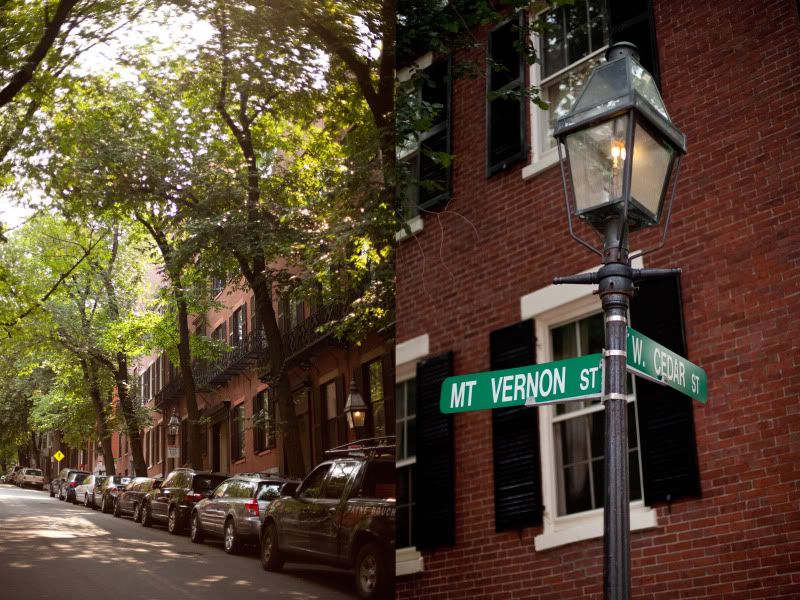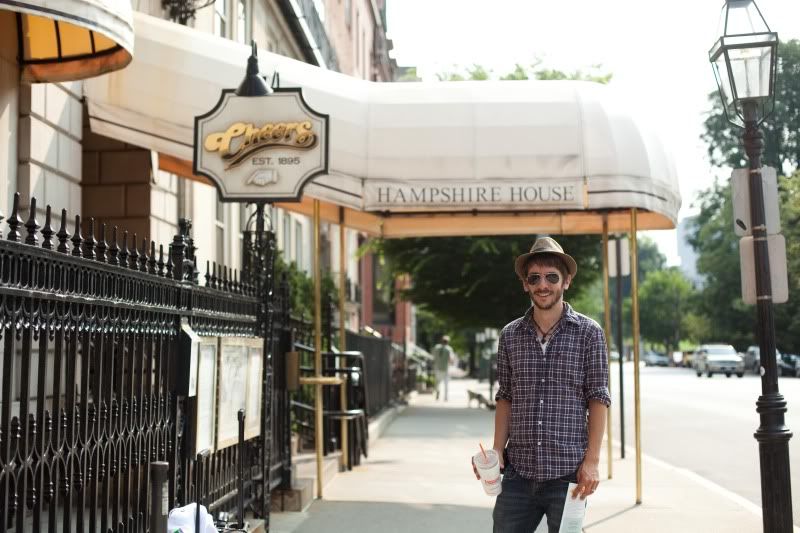 If we wanted to get home that day we had to fly in to LAX, which was kind of a bummer but at least we got home! Brett's awesome brother drove all the way up to get us. We got in the car and I noticed, for the first time, how many palm trees line our streets. I was in California and I was as happy as a clam. A Boston clam in a bowl of delicious chowder! Yum.
We were home for one day, ate real Mexican food, and then packed our bags for the next adventure. We are currently camping in Yosemite for a week with family! Yosemite is one of my favorite places and being here with family is the perfect way to end all of these travels!