We talked about revisiting our favorite little town from our last time in Tuscany, but the idea of seeing something new won out. After a much needed good night's sleep, breakfast was delivered to our room by our lovely hotel. We had a huge tray of all kinds of yummy things. It was awesome! We ate everything on the tray and then hopped on the train and headed to Tuscany. The train ride alone was an experience. Being farm people at heart, we oohed and ahhed at every little thing along the way. The old farmhouses, the shutters, the sheep, the trees, the fields of sunflowers, the horses, the vineyards... We were in heaven. 
We arrived in Montepulciano and were so excited to see how charming it was! Montepulciano is famous for their Montepulciano Vino Nobile red wine. For Twilight fans it is also recently famous for having New Moon filmed there. I never saw the movie so I didn't recognize the building but it was cool nonetheless! We wandered and wondered for hours and hours. We stumbled upon a hidden little alley that opened up to the most incredible view where we sat and marveled. It was getting close to being time to head down the hill to catch our train, so we stopped for some fresh bruschetta and Vino Nobile. We tried some authentic Italian mushroom bruschetta. It was so different from any sort of mushroom thing I've had before. It was not B's cup of tea but I liked it. I just know this day is going to be one of those days we continue to talk about and long for once we're home. 
I
The train ride back was just as beautiful, I'm sure, but I wouldn't know because I passed out asleep as soon as we got on board:) We got back to the hotel and refreshed before we headed out for dinner and another night walk. I decided I'm going to do a whole separate post on the night walk because, well, it deserves it's own post... And because I want to be able to always remember all of the little details of our nights in Rome. They're magic. 
Breakfast!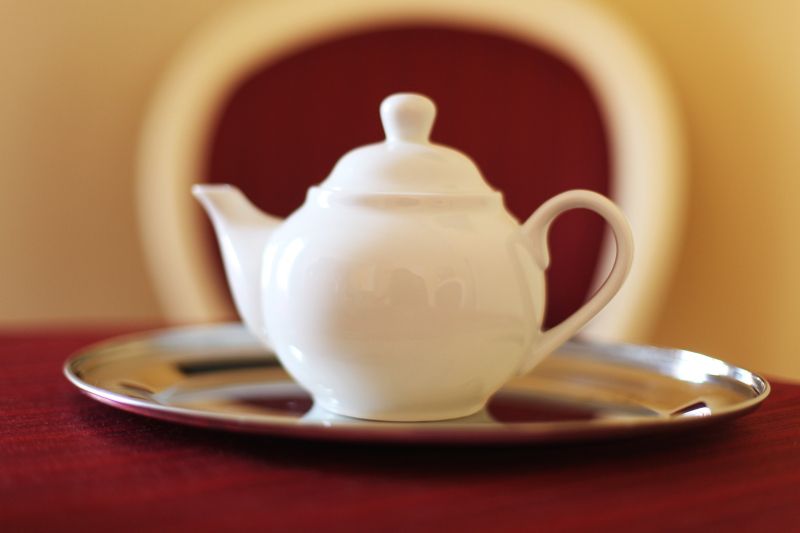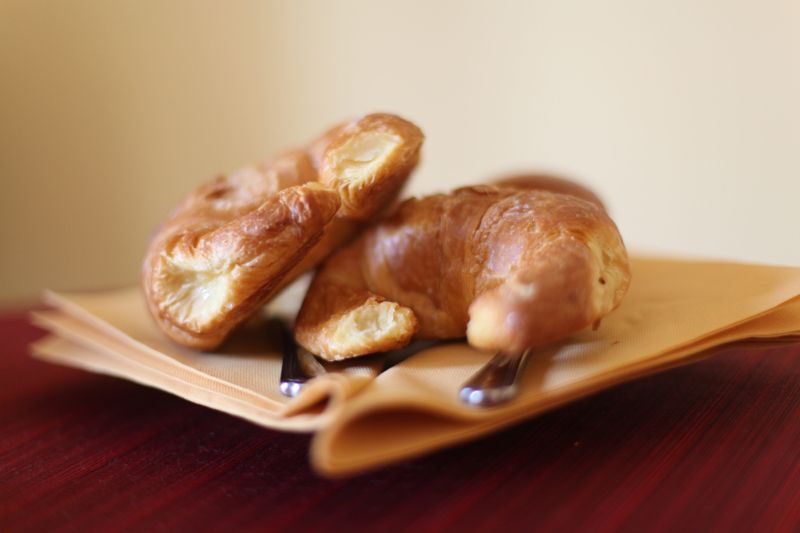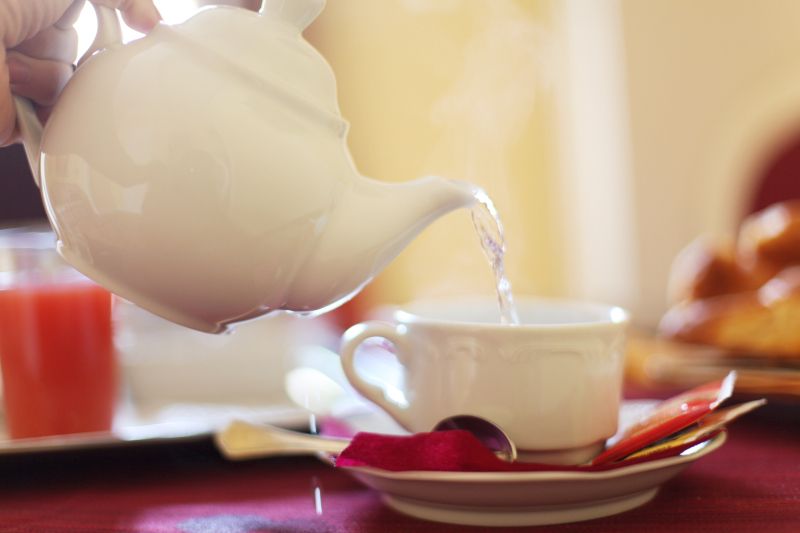 Montepulciano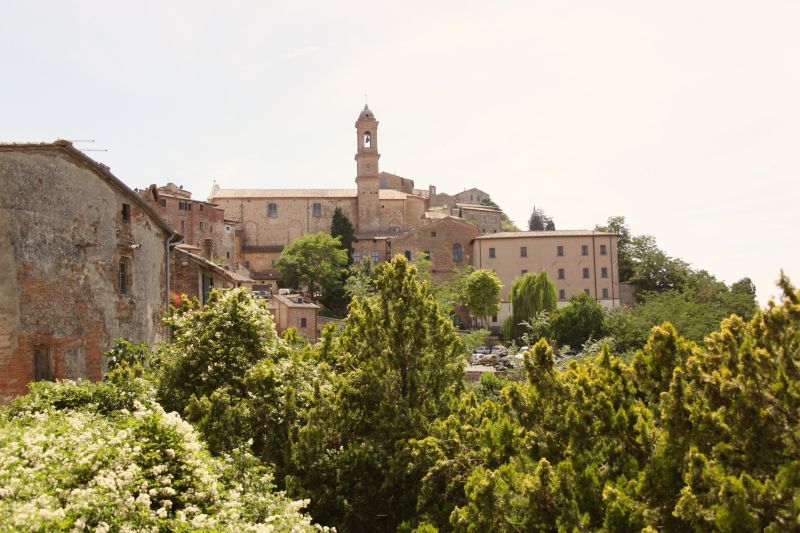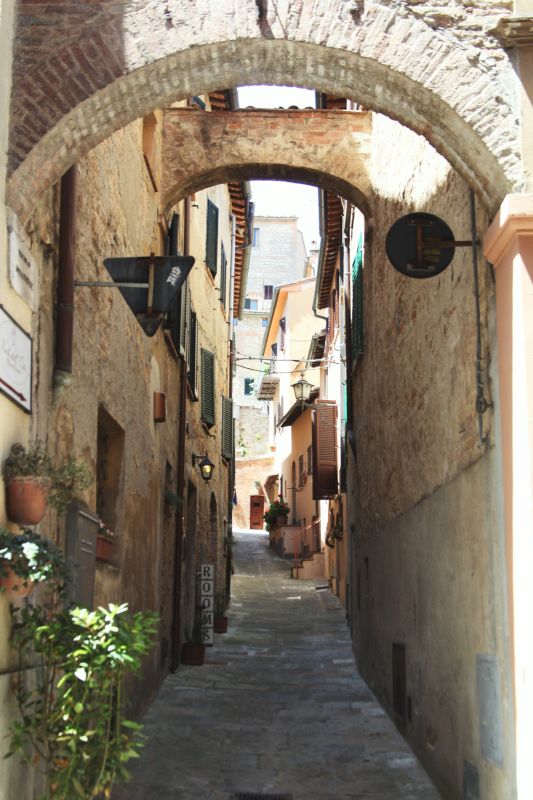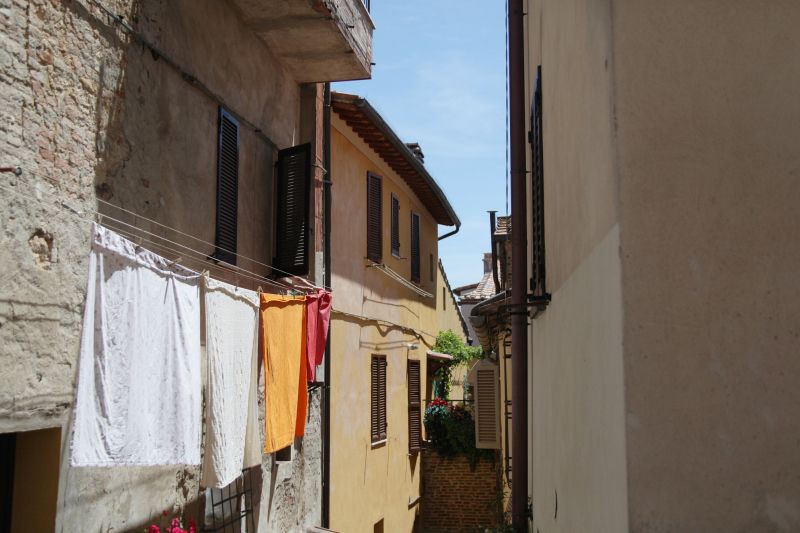 The building on the left was used in Twilight's New Moon:)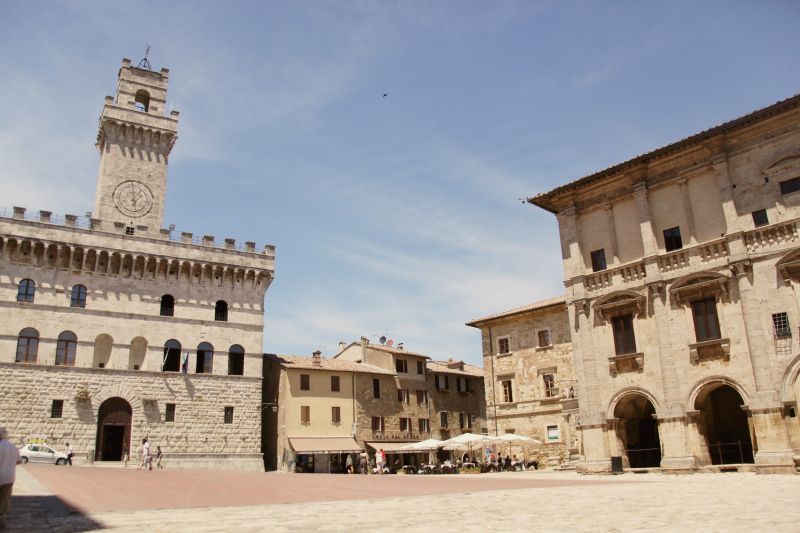 This view was unreal!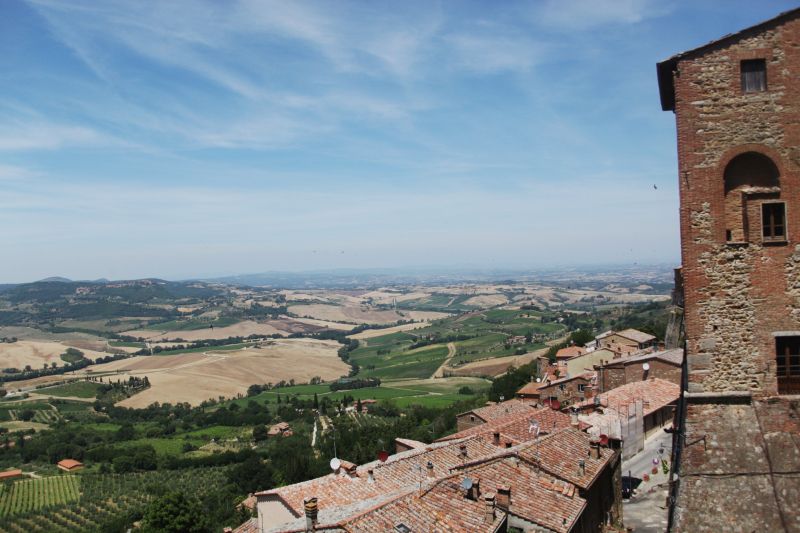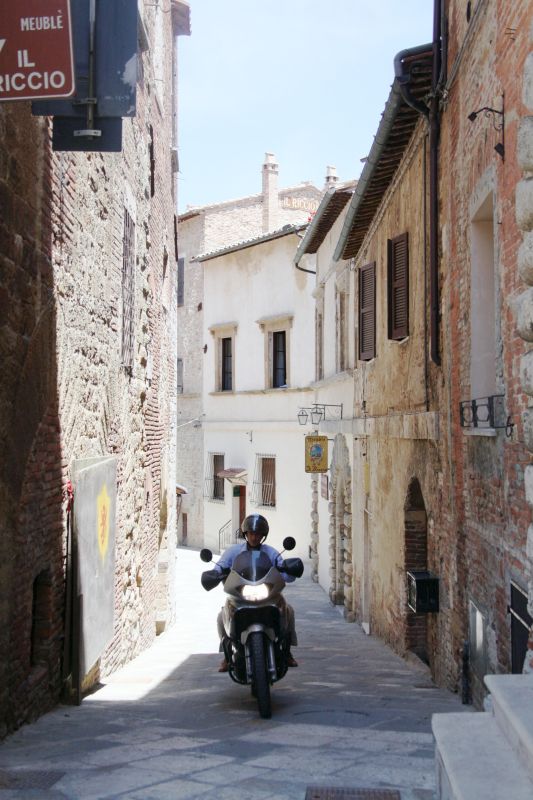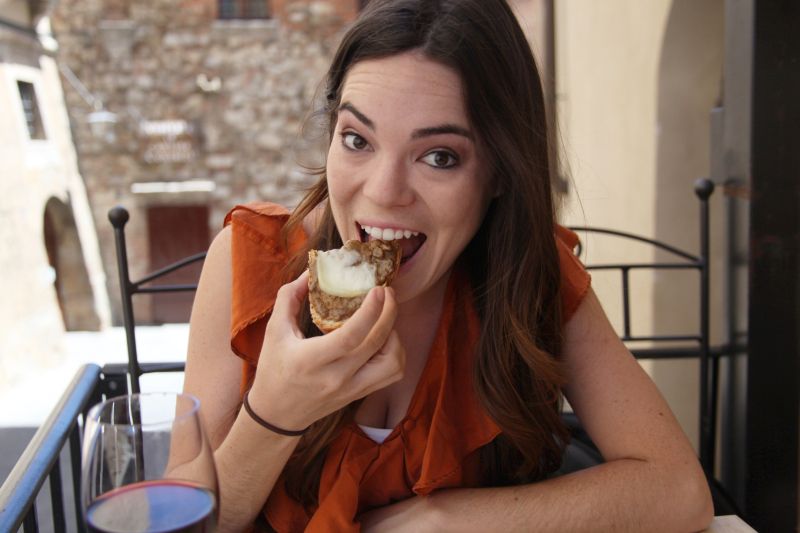 B found an Italian pup!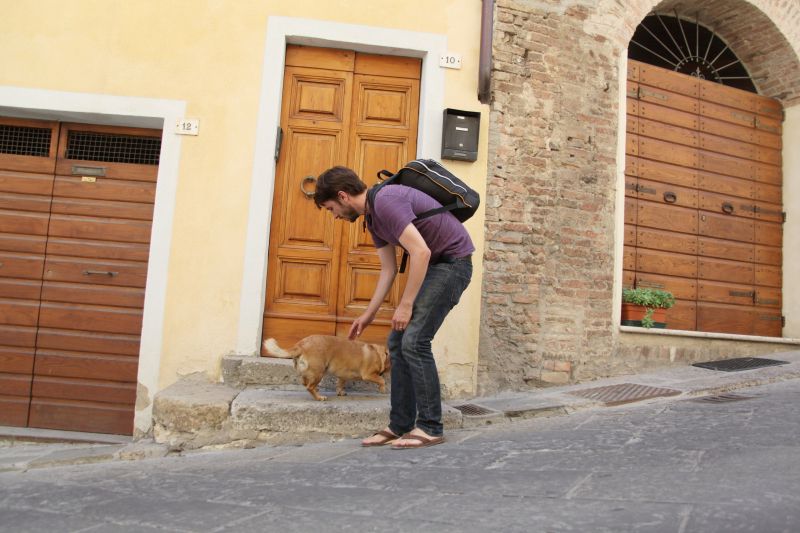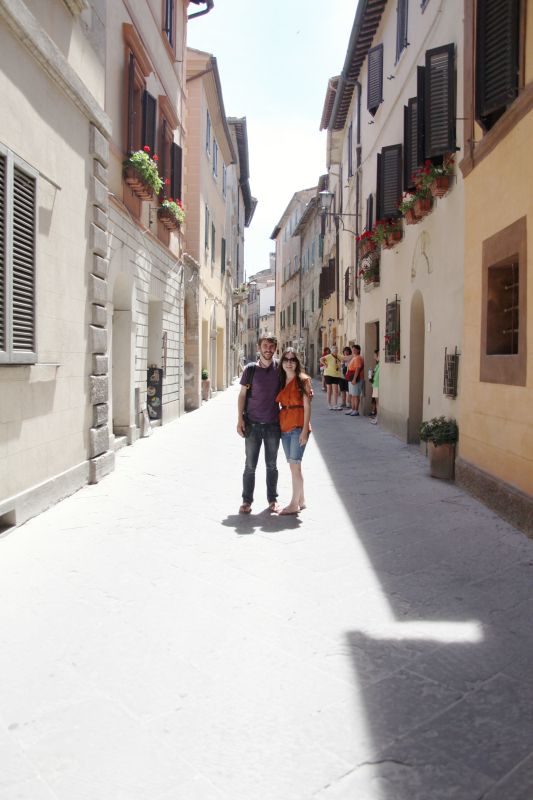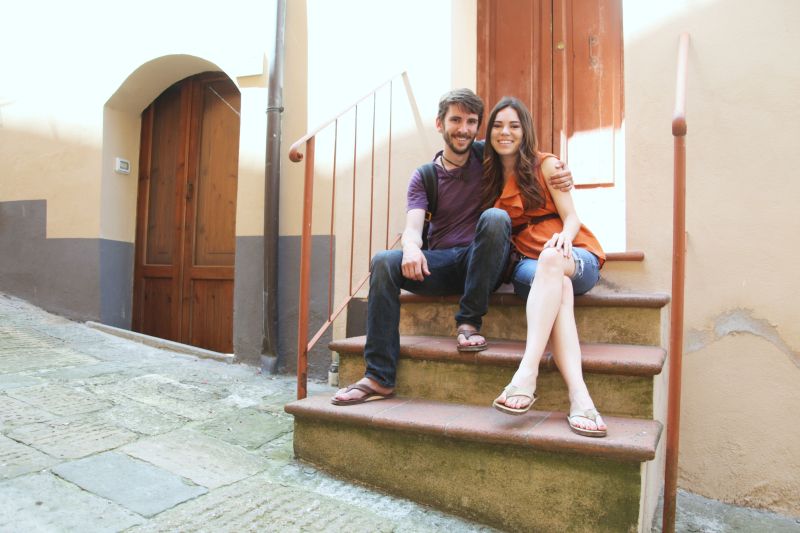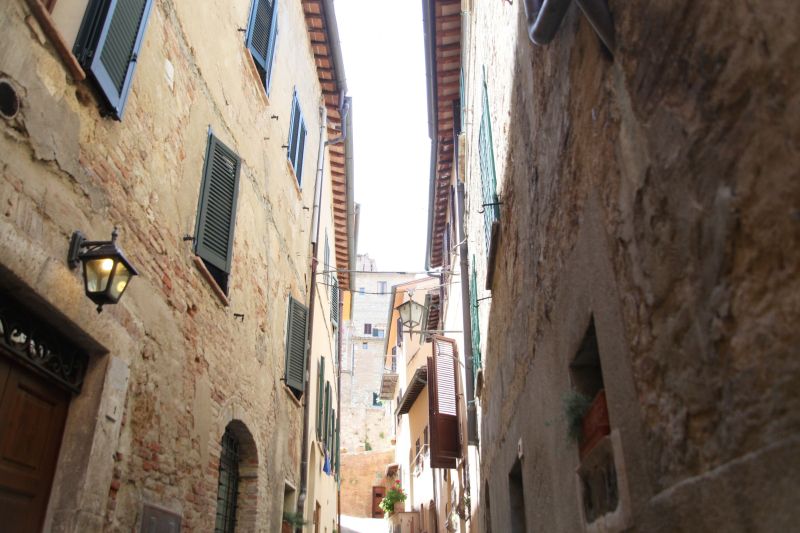 We sampled some different types of Pecorino. So so good!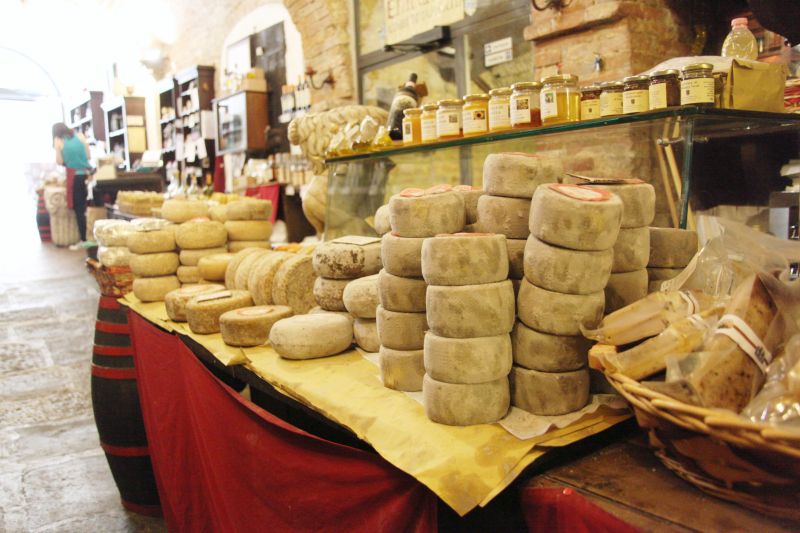 Salumeria. It's so weird to see old pig parts just hanging in the air and all around. But these shops smell incredible!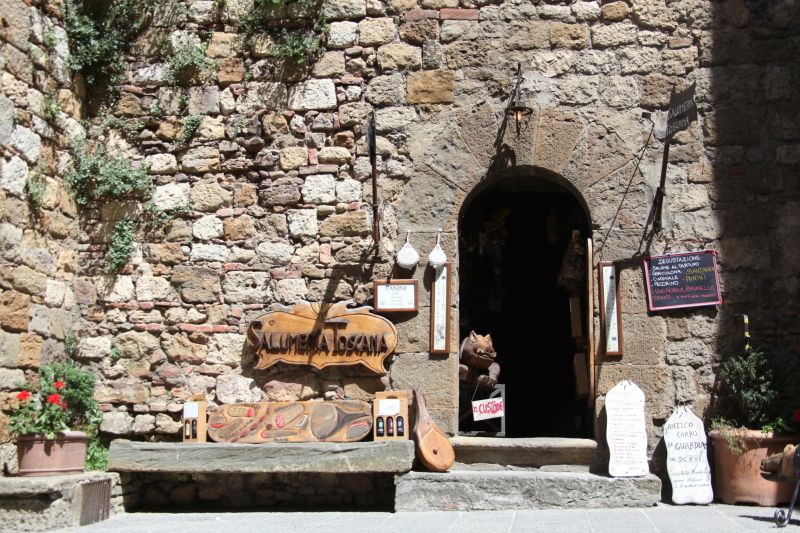 Oh and I found a butterfly:)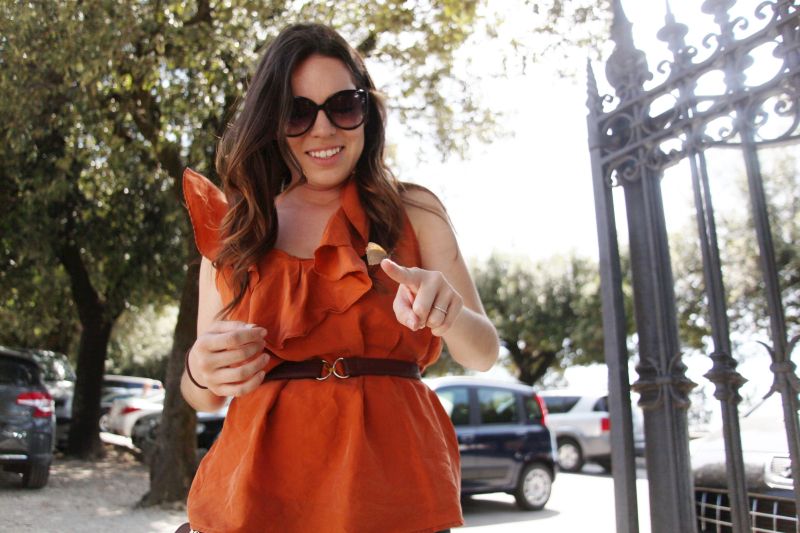 Such a good day...
Read other posts from our trip by clicking here! :)