This weekend San Diego was hit by a
real
storm! It was kind of a big deal because, typically, the only weather forecast we get here is sunny. At the news of this 'big storm' we decided that Sunday would be an adventure date day.
We woke up yesterday, layered up, and packed the snow chains (that we've never been able to use). We didn't have to go far in to the mountains before we found ourselves in the thick of the storm. It was so windy and the swirling snowflakes were so fat ... I felt like I was in a real life snow globe! It was almost unreal.
We were constantly pulling over and marveling at the powdery trees. They looked like the flocked trees you can buy at the Christmas tree lot! It was this conversation that gave me a brilliant idea. "This is Christmas!", I exclaimed. Brett looked at me knowing what was going to come out of my mouth next. "Turn Christmas music on!!". We have strict rules in the Pepin house about listening to Christmas music when it's not Christmas time. It's not allowed. But there we were, smack dab in the middle of a Christmas card scene ... how could we not? So we did, and it was awesome!
We arrived in the cute little town of Julian and stopped to get some warm apple pie, window shop, and take a stroll through the snow covered cemetery. There is just something about a snow covered cemetery. We played and played and laughed and played together. We stomped and jumped in the fresh snow, taking pride in being the only footprints around. That white winter wonderland was
ours.
It was such a wonderful day of adventure, laughing, and playing together! I love this weather!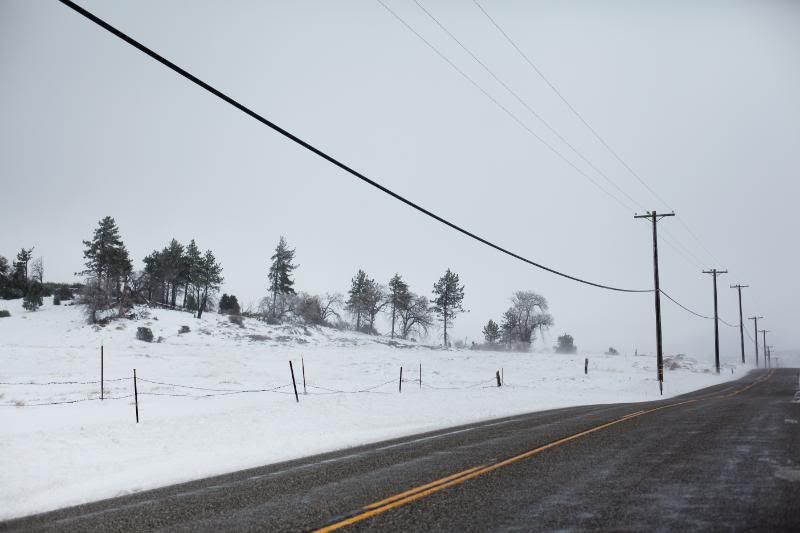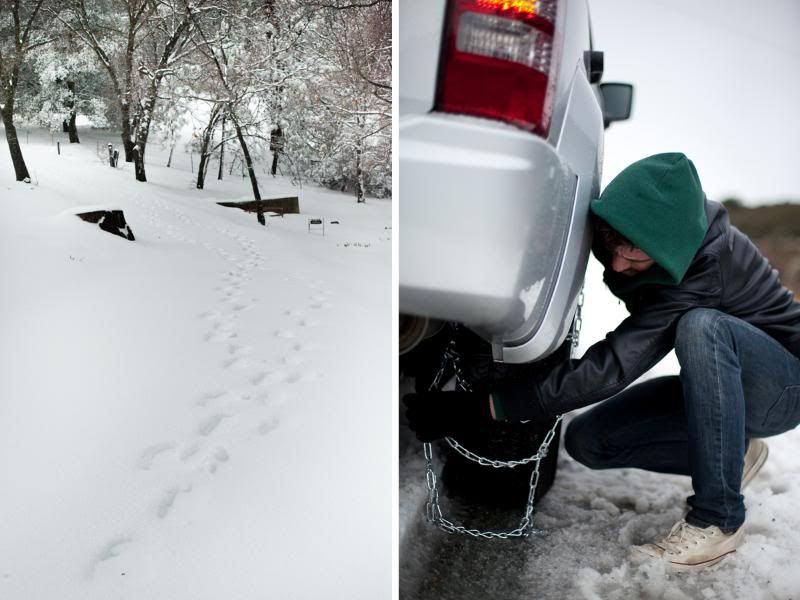 This is right before I slipped and ate it. I laid on my back with snow down my pants and could not stop laughing.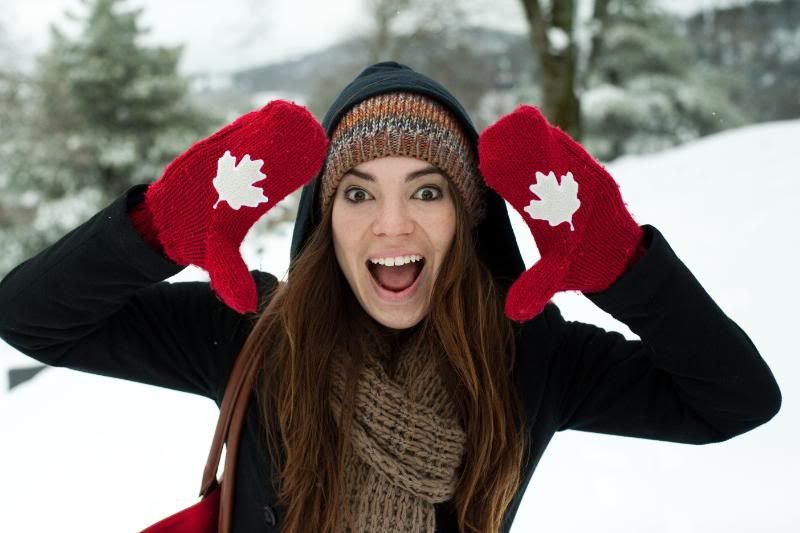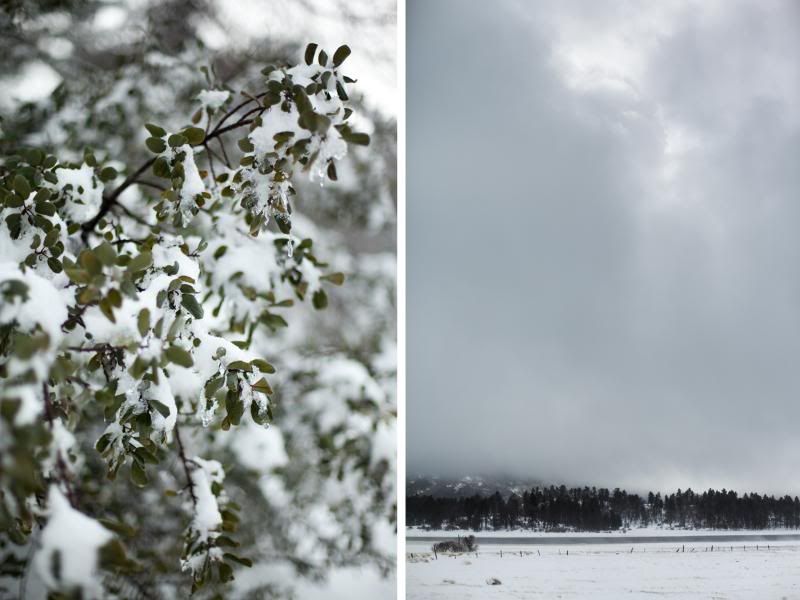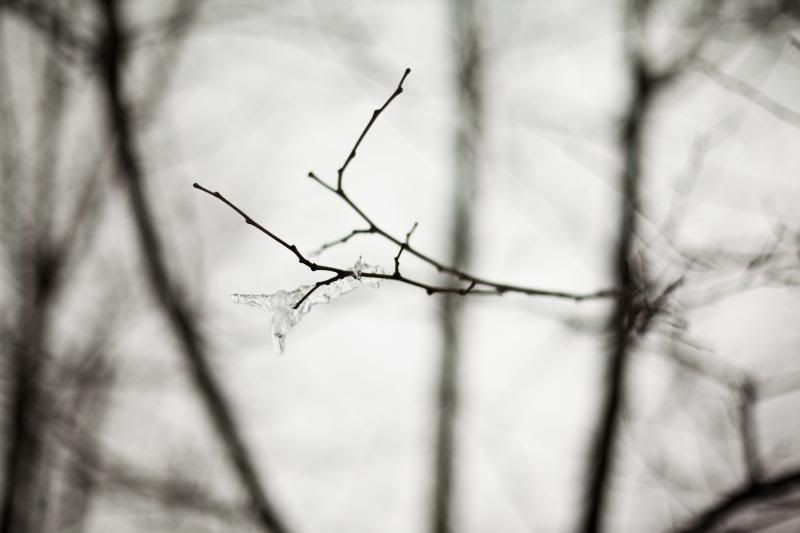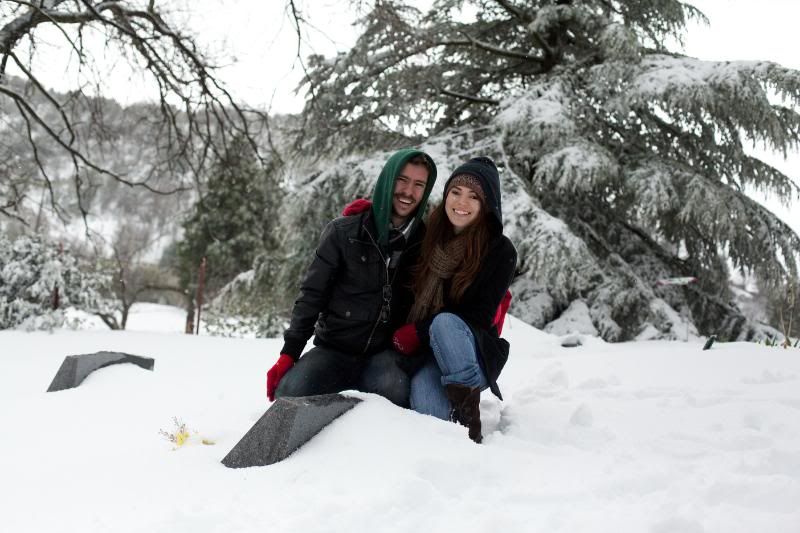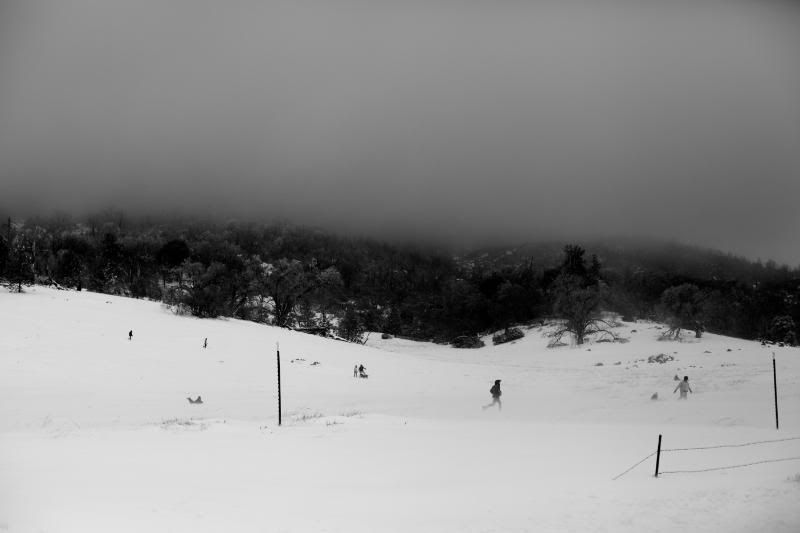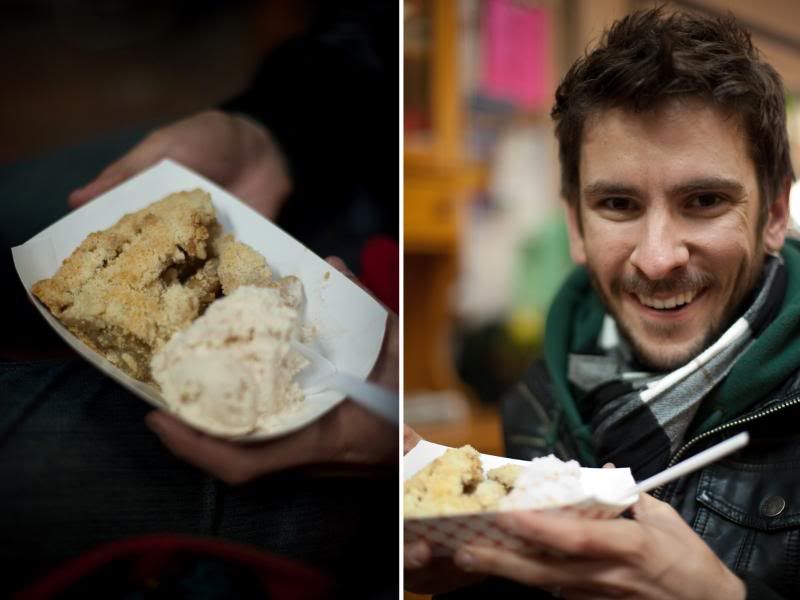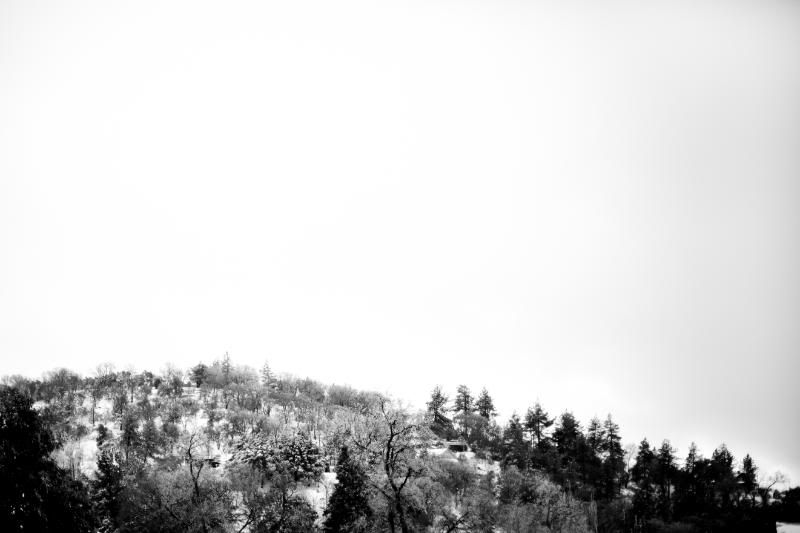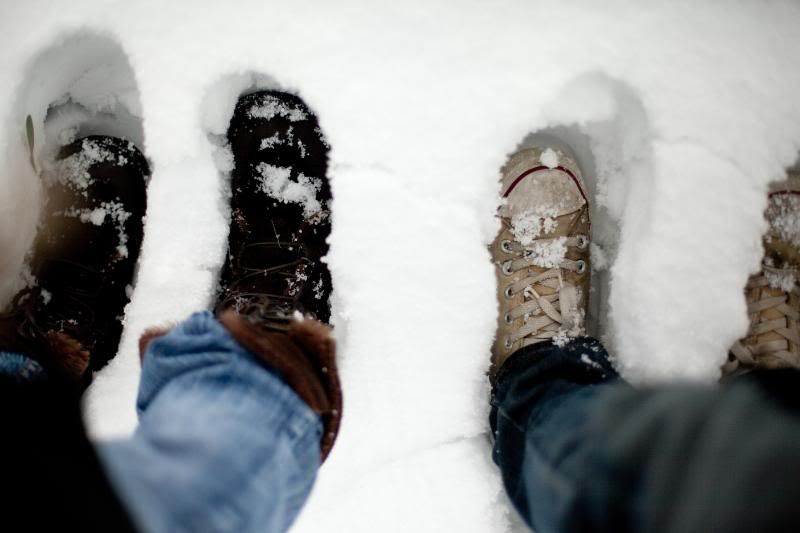 There are usually headstones near this bench. There was so much snow!